Is Christmas only about receiving gifts or opening presents?
Rashi Bhargava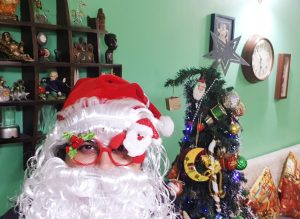 25th Dec,2021
"Christmas is not as much about opening our presents as opening our hearts."— Janice Maeditere
The world defines the Christmas meaning in many ways. Today while sipping my morning Coffee, I reflected on What does Christmas means ?
For most of us, Christmas means spending quality time with family and loved ones. For others, Christmas means buying gifts and hosting parties.
Is Christmas only about receiving gifts or opening presents? Come to think isn't Christmas about giving and sharing the love with others through our hospitality. Rather than expecting gifts from people, we should humble ourselves by freely giving with no expectations. Difficult to practice ? Isn't it ?
Humbling ourselves will open our hearts to remember the true meaning of Christmas. We would not be where we are without God's unconditional love. We are humbled by his gifts of love, joy, peace, and purpose in our lives that we have done nothing to deserve.
When we open our open our hearts in humility, we begin to overflow in the goodness of God's love. It is only from a place of humility that we can truly receive all that God has for us, and it is from that place that we also freely give to others.
We can receive his love best when we come with an open heart. What do you say?