Welcome to
Rashi's space..
Rashi is an exciting entrepreneur, a supercool and organized friend. She adorns many hats as a volunteer, practitioner and mental health support warrior. Professionally, a torch bearer for financial fitness and the perfect person to establish 'physical and mental fitness is financial fitness' by example. Her journey had its fair share of ups and downs. She has struggled and came out a winner every time. Be it her struggle with the lay-off, losing her mom and after effects with mental health. The purpose of this space is to unfold what more is there to LIVE by and for. How one can really take charge of oneself by adopting the life skills that come handy in adapting to life at large.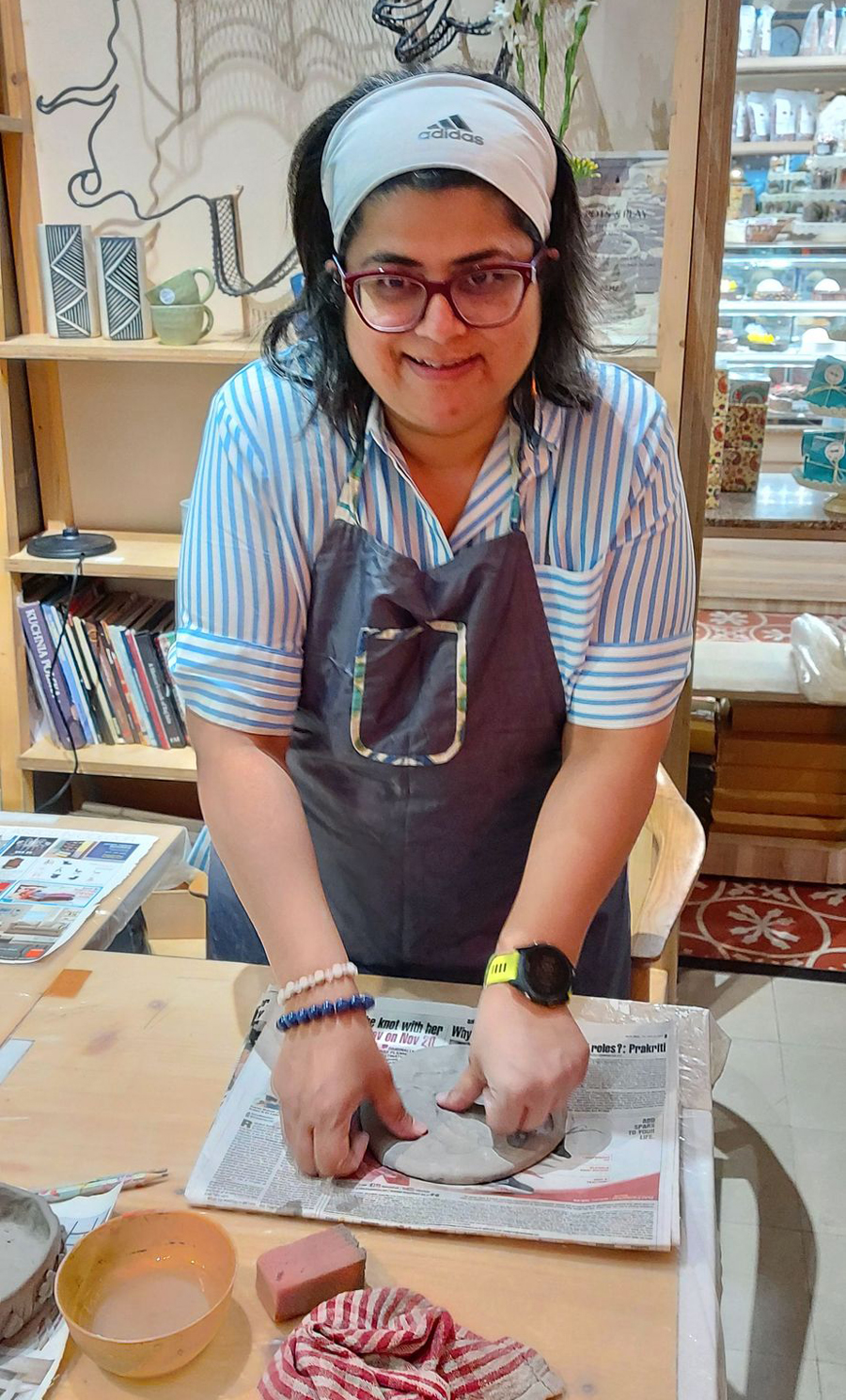 Joined Greenpeace as a volunteer with their campaign 'Switch on the Sun' that started on 5th June 2013. In the course of my 5 year journey with Greenpeace I took part in a number of campaigns advocating for clean energy,air pollution etc.
Next in my volunteer journey came, The Goodwill Tribe. Here I took part in community events to appreciate people and encourage them by writing and sharing letters of love and compassion.
Words are powerful and words of encouragement are all this world needs. Personally I feel the words of appreciation can really make or break a person and that is why the goodwill tribe came as a preferred space to volunteer.
For the last few years I have written letters to people suffering from mental illness, because I dearly feel about mental health and believe that the world needs this most. Read about my plans around the same here.
For another campaign I wrote letters to covid warriors to encourage them and share the gratitude from all of us. Pandemic has changed the way this world functions and how humankind has evolved.
Professionally too, I volunteer for interesting events that are innovative and futuristic in approach. I believe networking is not an easy task, only a few have the knack of it and the rest are trying hard to network. As a volunteer my effort is to put them at ease. Learning, Unlearning and relearning is always a part of the game. I have been active at the personal finance events that are being carried out by the likes of network FP, morning star etc.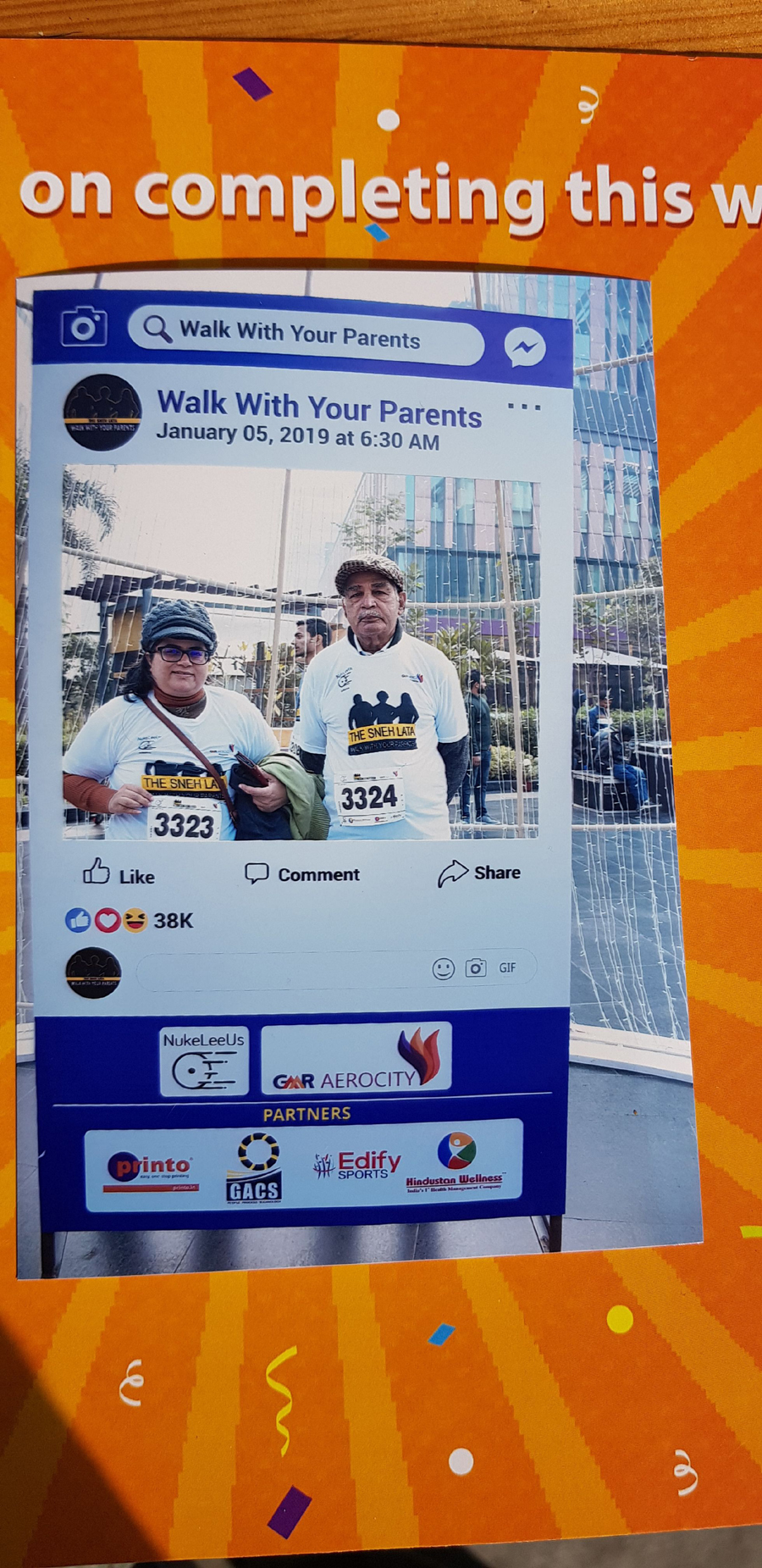 Inspired by my own physical challenges, I decided to take charge of my physical fitness. Sometimes this is all you need to beat the blues. This apparently is also the starting point to paint the town red.
By this time I had realised that health is wealth. After struggling with back issues, several physiotherapy and strength training sessions I had understood that it is time I prioritize my well being. To live a life of dreams (SBS Fin), a life of passion(Volunteer) and a life of wanderlust (Spread joy & happiness).
No health is no wealth. I took it as a pledge to spread awareness around physical fitness and how this is the primary requisite to build legacy through wealth management.
I have been excelling in my physical fitness journey ever since. From battling my back issues to running a 5KM , I have come a long way. Currently my eyes are set on crewing at La Ultra – The High among the toughest foot races known to man. Ultra-distances range from 55 km to 555 kms, spanning the massive cold desert, from Nubra Valley to Changthang Plateau, all within 126 hours. Temperatures can fluctuate between Minus 12° C to 40° C hot, in a matter of 6-7 hours.
Five mountain passes on the route, all above 17,000 ft. adds to the unique challenge of low oxygen density, of less than 50 % of what you breathe at sea level and run 10k. I am gearing up for this as I am sure breathing the air at the top is inspiring enough to remind myself that it was all worth it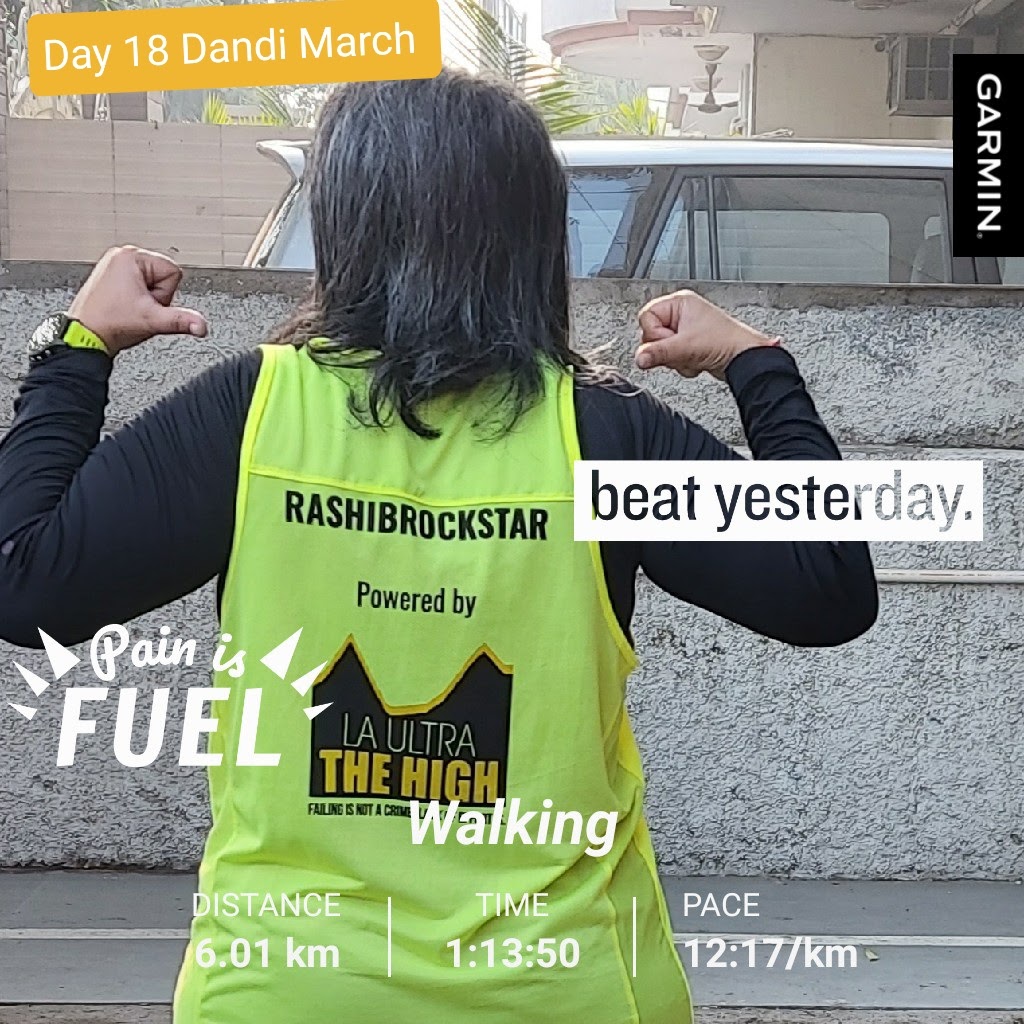 After spending a considerable share of my savings on mental health, I realised that most practitioners are catering to a high end audience. 
More I learnt from my therapy and dug deep into the process, I realised that not only was the therapy helpful but opening up about my mental health with friends is what gave me strength to pursue the same. Each one of us struggle, some with a great support system and others in silence. 
Bringing Create exclusive small support groups for entrepreneurs, friends and industry networks who feel there is a need for mental health awareness, hand holding and help.
I am open to be the mental health warrior for you – as an individual and even arrange group sessions for you. Please note this is a voluntary support group and I am not practicing this in any professional capacity, though as we work on this space – I am already a student of the Mental Health First Aid Certification.
As a mental health warrior, I am currently spreading positive vibes through 
Talking, walking, running and motivating my support groups by sharing experiences.

Indulging into art – doodling and bookmarks for causes, purpose and even for breaking the patterns. 

Experience sharing through deck cards, i do this for different communities that are trying to beat the mental health blues – through physical fitness, counseling or therapies.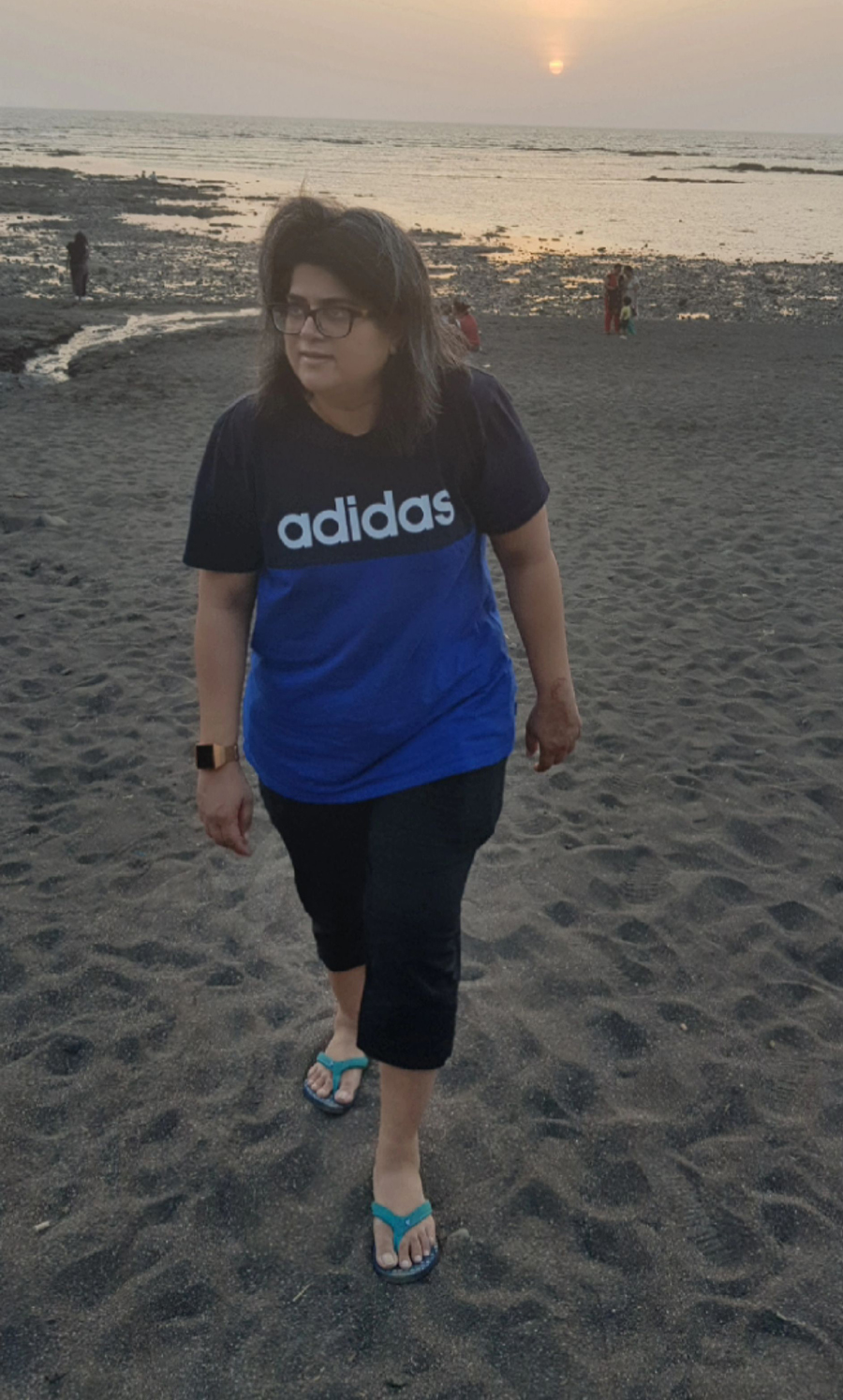 Travel is something I always found therapeutic. Being a Delhiite I crave for a clear blue sky, several times a year.
Being a finance professional I always knew I needed to plan for my travel wishlists, and glad I started in time (if not early). Because if allowed I would ask my nano junior friends to shell out money from their piggy banks for travel.
I have been traveling with my travel gang for quite a while. Treasure those trips to domestic scenic locations, mountains are magical I feel. Extended them to Bali, Singapore, Bhutan as my travel fund allowed.
But my biggest of all was my solo trip, which I took as a challenge to explore, experience and live my fear. I love to call it the 58 Days 5 Countries 22 Cities of travel sojourn in the quest to find myself and pretty much to lose my mental baggage after losing my mom.
I write about my travel experiences, because memoirs are a great way to heal. Read them here.
Life Beyond the Office: Your Identity Is a Beautiful Tapestry Your self-identity should not be just your work. Self-identity is... read more
"Decanter Your Financial Documents" was a very insightful workshop where Rashi walked us through the process of organizing all financial documents in the cloud space. I have always been a firm believer in keeping physical copies and filing them but Rashi shared how keeping soft copies in organized folders makes it easy to retrieve any document within a moment's notice anytime and anywhere. I specially liked the macro categorization of all documents based on the duration they need to be kept on file. I also learnt how this process of cloud-based saving helps give access to other required members of the family.

What I specially liked about Rashi's workshop was that she went a step further to share the process of organizing not just financial papers but other facets of our lives such as the birth certificate, education certificates, Adhar card, passport details, purchase receipts, invoices of white goods and their warranty details, password organizer etc. I would be very interested in future such workshops.

Thank you SBS Fin!
Hi Rashi, thank you for organizing this session. It was really helpful. My keep takeaways are as below.

* Importance of an individual data warehouse in a structured manner.
* Hassle-free retrieval of documents whenever required.
* Information and access to the data warehouse to family members helps in times of uncertainty.
* Not only restricts our data warehouse to financials but also includes others like household purchases etc.
* Finally, we should take the above mentioned as important as we take our professional stuff.
On Dec 13th 2020 I was invited to attend a wonderful session "Decanter your Financial Documents" by Rashi Bhargava. I decided to join this because 2020 was a wakeup call to take my finances more seriously. I'm not a very financially astute person, nor do I have much aptitude for it. However as a single professional, it is not a luxury, rather a necessity to educate myself.

Although one likes to take it easy on a Sunday, I am glad I attended. Rashi did not waste a second of our time. She was immediately curious & warm with each of us, creating a welcoming & relaxed atmosphere (generally financial spaces tend to be intimidating for me). The presentation itself was simple enough for us to understand, yet very valuable. Simple changes in behaviour can have a profound impact on how one manages one's financial documents. Especially in crisis situations, I learned that smart archiving of documents can be a life-saver. Additionally, as a young person, I often think only about helping my parents but I never stopped to consider who would manage my affairs if something untoward happened? This workshop opened my eyes. It also gave me the simple tools to course-correct.

I would recommend that everyone takes this short but very effective workshop. It should be required learning for all adults!
Thanks for organizing the workshop. To be honest, before attending I had a reservation about attending on a holiday – Sunday. But after attending I realised would've missed something very useful had I missed it. There are simple basic rules which we overlook. My key takeaways are the use of cloud storage, creating folders and creating priority list. Also would like to work on creating self book with all details for my family to refer.

Thanks & look forward to attending such sessions

Rashi, thank you for conducting the informative and insightful session. Many of us usualy don't pay attention to such small things. Home insurance is the my key takeaway from the session. I look forward to such workshops in future as well.
Rashi, It was amazing presentation.

Most of us are facing the issues for organising the financial stuff. Presently, I am struggling to file the income tax return as all my investments are not organised and scattered and it is tough for me to organise all these thing at last moment.

After attending your presentation, I am really inspired and motivated to organise my mutual funds, direct stock investment, investment in FD, post office, EPF, insurance etc from today onwards so as to avoid any future hassles.

Your presentation has given the excellent thoughts in this direction. Thank you once again.
I found the 'Decanter your financial documents' workshop to be quite instructive and comprehensive, and got a good insight into the options available to store information online in a secure manner. There were some useful tips on how to organise better personal data and documents, which becomes even more important in case one is managing the affairs of family members. Initially, one might have to devote time and effort to put a system in place, but it will be well worth it in the long run.
The session on document organising was an eye opener.the need to have a trusted family member with access to all your financial details is something one should not delay.

These little ideas and examples that rashi quoted from her own experiences make the sessions more realistic.

The giveways were bonus. Looking ahead to more session.