Friends are a vital support system for solopreneurs.
Rashi Bhargava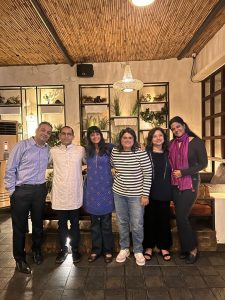 Being a solopreneur isn't always easy. You devote nearly every waking moment to running your business, leaving you with little spare time. Most of the time, solopreneurs have to rely only on their own resources.
Ultimately, I am responsible for the outcomes of my actions. It's easy to think that no one is watching or caring while you make progress through this (or setbacks). I tell myself constantly that I am not alone. The people that care about me most want to see me succeed and are always here to encourage me.
Having a network of friends and family can aid in stress management, perspective, and work-life balance, even in the midst of the chaos and overwhelming strain of starting and running a business.
You might not fully appreciate the value of friends until you lose them. They are there to lend a helping hand, open doors, and listen when you need it most. And that's my biggest lesson in life that is to invest in relationships, and that is your real NetWorth.