Giving up is not in the blood
Rashi Bhargava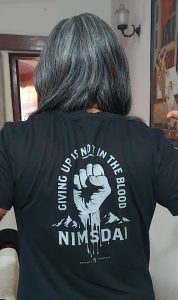 15th March,2022
"Giving up is not in the blood Sir. It's not in the blood". Epic line from the film '14 Peaks: Nothing Is Impossible'.
The above lines conveys the message of Never-giving-up attitude of an elite soldier. So you must be wondering what's in store for us 🙂 We solopreneurs and entrepreneurs are no different from elite soldiers. A never-giving-up attitude can be used to abolish our doubts and negative thinking and to make us stronger in facing everything that life throws at us.
No matter what challenges assails us always remind yourself that I am strong ,That's who I am.