To My Mom In Heaven
Rashi Bhargava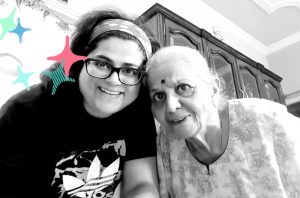 18th Feb,2022
To My Mom in Heaven on her 3rd Death Anniversary, thank you for loving me and enriching my life with care, guidance, support, and love. I miss you dearly. You are always in my heart.
I am proud of being your daughter. One can see the traces of you in my life because they are indelible, more now that you are no longer in this world.
I so much wish heaven had visiting hours, so that I could take an appointment to see and speak to you. The hardest thing is not being able to talk to someone you used to talk to every day.
My day used to start with you and end with you. Life can never be same without you mom. My life changed on 18th Feb 2019,7:20am forever.