Letter to my mom in Heaven
Rashi Bhargava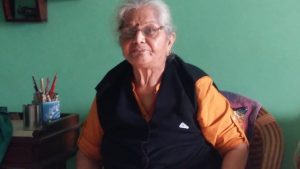 To my Guardian Angel
I hope you're having a wonderful 77th birthday up in paradise!
Every day, Mom, I think about how much I miss you, and I wish that you could be here to share in both my joys and my sadness. I really wish you were here. You were right when you use to say a mother is priceless to her child. When a mother passes away, the life of her kid is forever changed.
It is reassuring to have the sense that you are still are cheering me on from Heaven. You have been my number one supporter and cheerleader throughout my entire life. You left us great memories; your love is always our guidance. Your life was a gift, and the legacy you leave behind is an invaluable artefact.