W𝐨𝐫𝐝 𝐨𝐟 𝐭𝐡𝐞 𝐲𝐞𝐚𝐫 𝐟𝐨𝐫 𝟐𝟎𝟐𝟑
Rashi Bhargava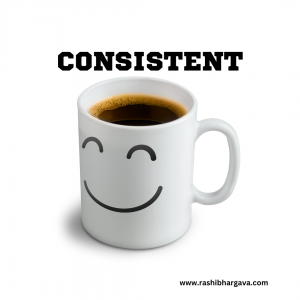 𝐃𝐨 𝐲𝐨𝐮 𝐰𝐚𝐧𝐭 𝐭𝐨 𝐤𝐧𝐨𝐰 𝐭𝐡𝐞 '𝐰𝐨𝐫𝐝 𝐨𝐟 𝐭𝐡𝐞 𝐲𝐞𝐚𝐫' 𝐟𝐨𝐫 𝟐𝟎𝟐𝟑?
What is the chosen word for 2023? I am not referring to Oxford/Collins/Cambridge Word of the Year; I am referring to your personal Word of the Year for 2023. (A word for the year is a single focus word encapsulating what you need more, what you want to focus on, or what you need to improve).
My word of the year for 2023 is 🅲🅾🅽🆂🅸🆂🆃🅴🅽🆃. Instead of having New Resolutions, I decided to be a little different in 2023.
My chosen word of the year is intended to act as a source of inspiration and motivation for me throughout the year while also assisting me in gaining perspective.
New year's resolutions are meant to address specific aspects of my life, such as health, fitness, and wealth, while my word of the year focuses more on the "big picture."
This year I want to be 🅲🅾🅽🆂🅸🆂🆃🅴🅽🆃 in whatever I do. After all, consistency is the key to success.